Elite Status: Platinum Concierge Trainer trainer included 13 cheats options (PC)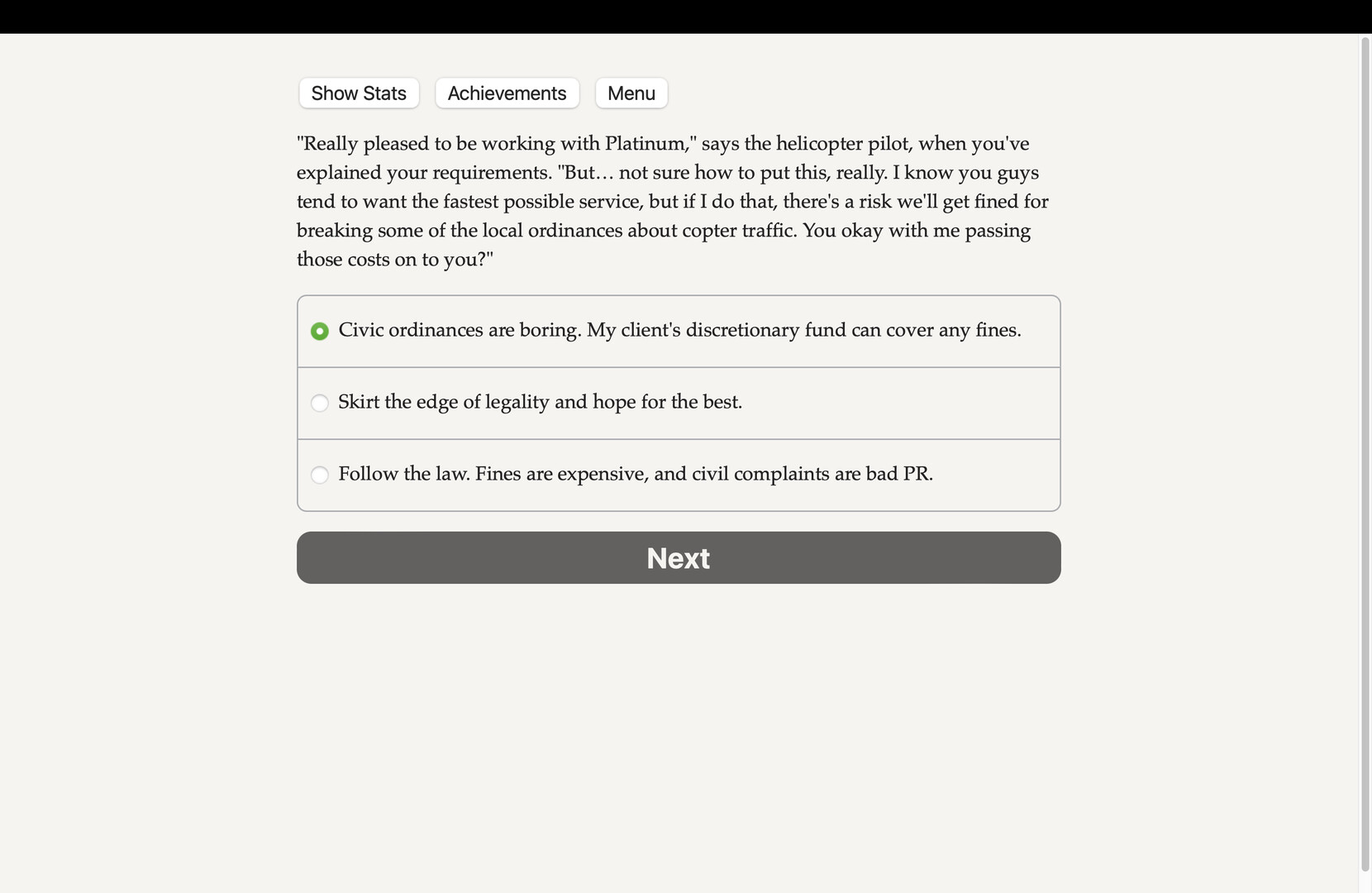 Find the unfindable and do the impossible? It's all in a day's work for you. As a concierge, how far will you go to make billionaires' dreams come true?
This game developed by Choice of Games and published by Choice of Games
Categories of the game: Adventure, Action and RPG
You may also like...